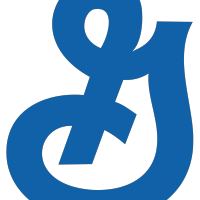 General Mills Inc said it was expanding its flour recall to more batches after the detection of E. coli in its flour samples that led to four new cases of illnesses.
One of the four persons developed a type of kidney failure, the Centers for Disease Control and Prevention said. (bit.ly/1sqaiw2)
General Mills had recalled about 10 million pounds of flour in May and added two flavors of Betty Crocker cake mix in the United States and one in Canada to the recall in July.
Monday's recall includes select production dates through Feb. 10. The previous recalls ranged from Nov. 4, 2015 through Dec. 4, 2015.
The potentially deadly strain can cause bloody diarrhea and dehydration, mostly among the elderly, very young children and people with weak immune systems.
Gold Medal, Wondra and Signature Kitchens flour are included in the updated recall announcement.
"The expansion announced today includes select production dates through February 10, 2016," according to the company. Previously, the recall was for products produced between November 4, 2015, and December 4, 2015. The specific items recalled, including some previously identified Betty Crocker cake mixes, are listed on the
General Mills website
. None of the recalled flour should be used, sold or consumed.