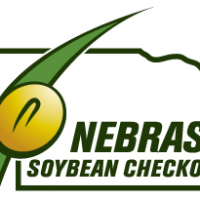 LINCOLN, Neb. — July 22, 2016 — The Nebraska Soybean Board is hosting its annual Soybean Management Field Days Aug. 9–12.
The Nebraska Soybean Board (NSB) is partnering with the University of Nebraska–Lincoln (UNL) Extension to provide guidance on tools and strategies to maximize soybean yields and get the best return on the market. The Field Days will offer farmers solutions based on research at UNL that has been funded by NSB.
The Field Days are taking place in four different locations throughout Nebraska: Orchard, Chapman, Cordova and Schuyler, respectively. Admission is free and includes a complimentary lunch. Each day includes one-hour presentations, rotating from 9:30 a.m.–2:30 p.m. The presentations will focus on irrigation, soil fertility, grain marketing and soybean production management.
"The Field Days are designed to bring the results of NSB-funded research to farmers and address other topics of interest," said Victor Bohuslavsky, executive director of the Nebraska Soybean Board. "Nebraska Extension educators and other experts will help soybean growers improve yields and profitability."
At the events, there will be field tours and presentation tents, university presenters and industry consultants. Participants will learn research-based information on marketing and financial outlooks, soybean production, weed management and irrigation management. Attendees may also bring irrigation pressure regulators for testing.
Registration for the events begins at 9 a.m. each day. CCA credits are available for participants.
For more information and directions, visit http://ardc.unl.edu/soydays, or call 1-800-852-BEAN (2326).