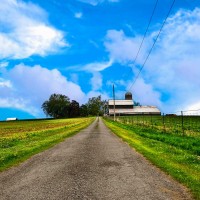 LINCOLN, NEB. – In an effort to strengthen the climate for agriculture in Nebraska, leaders of Nebraska's agriculture organizations, representing tens of thousands of Nebraska's farmers, ranchers, and livestock feeders, have united to identify and focus on the key issues needed to keep Nebraska agriculture strong into the future.
"As we came together to discuss what actions are needed to create a better environment for agriculture in the state, there was a clear consensus among the leaders that members are concerned about issues such as property taxes and tax reform as well as access to new technology and biotechnology. We need to have sound regulations in agriculture. The need for proactive educational and communication efforts to consumers is also vital," said Barb Cooksley, Nebraska Cattlemen president, July 20.
Following a legislative session in which a measure to place "Right to Farm" language in the state's constitution was initiated, but failed to advance, Nebraska ag leaders felt it important to further clarify the priorities for Nebraska agriculture. After much research and discussion, the group unanimously agreed that future efforts to enact "Right to Farm" protections should not be in the form of a constitutional amendment, but rather the group should explore opportunities to enact "Right to Farm" concepts through state statute at a time as determined by the group, given other priorities.
"We are united in our belief that protecting our member's interests and the future of agriculture isn't about a single ballot measure or initiative. It's about initiating actions, policy and otherwise, that creates an environment where our members can thrive and boost local and state economies, said Steve Nelson, Nebraska Farm Bureau president. "Our efforts are targeted to immediate challenges such as making sure high property tax burdens aren't the reason families are pushed out of agriculture."
The agriculture leaders will continue to work together to initiate measures to address the key priorities in the coming weeks and months.
"We are committed to working together to address the issues identified across the scope of both our crop and livestock sectors that can provide meaningful and tangible benefits to Nebraska agriculture producers," said Nelson.
Those participating in the agriculture leader work group include:
Barb Cooksley – Nebraska Cattlemen, president Troy Stowater – Nebraska Cattlemen, president elect
Larry Mussack – Nebraska Corn Growers Association, president Dan Wesely – Nebraska Corn Growers Association, vice-president Steve Ebke – Nebraska Corn Growers Association
Steve Nelson – Nebraska Farm Bureau, president Mark McHargue – Nebraska Farm Bureau, first vice-president
Russ Vering – Nebraska Pork Producers Association, president Darin Uhlir – Nebraska Pork Producers Association, vice-president Kevin Peterson – Nebraska Pork Producers Association, vice-president
Dennis Fujan – Nebraska Soybean Association, president Dwaine Junck – Nebraska State Dairy Association, vice-president Doug Temme – Nebraska State Dairy Association, past president