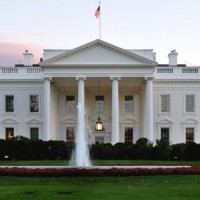 WASHINGTON, D.C. – Today, the U.S. Senate passed final legislation to authorize the Federal Aviation Administration (FAA) through September 30, 2017 by a vote of 89 to 4. Earlier this week, the bill unanimously passed the U.S. House of Representatives. The bill is a victory for Nebraska's rural and small community airports and will allow the FAA to continue its operations without the threat of its authorization expiring.
U.S. Senator Deb Fischer (R-Neb.), who authored several provisions in the final bill and chairs the Commerce Subcommittee on Surface Transportation, released the following statement:
"Nebraska's rural and small communities have struggled to maintain operations due to uncertainty of continued funding. Through this legislation, airports in Scottsbluff, North Platte, and Kearney can continue to receive critical funding and connect our state to the rest of the nation. I was proud to join Congressman Smith in this effort and will continue to pursue long-term improvements to strengthen our nation's aviation system."
Congressman Adrian Smith (R-Neb.), who introduced the Small Airport Regulation Relief Act provision included in the final bill, released the following statement:
"By including small airport relief in the FAA bill, the House and Senate have agreed we must ensure rural Americans have access to commercial air service. I am grateful for Senator Fischer's partnership in this effort and pleased we will have more than a stopgap extension, providing time to make substantive, necessary reforms to FAA programs and address the pilot shortage. Meanwhile, rural airports will get the relief they need to continue serving our communities."
Don Overman, of Scottsbluff's Western Nebraska Regional Airport Authority Board, released the following statement:
"We are thrilled to see Congress vote on the FAA bill, which is dear to our hearts. Rural airports have been vastly impacted by the change in the law on airline pilot hours that took place in 2013. There is a provision that will help communities in Nebraska, including Scottsbluff, Kearney, and North Platte, continue to receive Airport Improvement Program payments. We appreciate Senator Fischer and Congressman Smith's efforts on behalf of Nebraska and are excited to see this legislation signed into law."
The FAA is tasked with the critical mission of managing the safety and security of our nation's airspace. According to the Bureau of Transportation Statistics, in 2015, a record 896 million passengers traversed America's skies. The nation's aviation system contributes $1.5 trillion to the economy and supports 11.8 million jobs.
The FAA's authorization is set to expire on Friday, July 15, 2016. The bill that passed Congress today will prevent a lapse in funding and allow the FAA to continue its operations through September 30, 2017. The bill now heads to the president's desk for signature into law.
Key Nebraska Provisions
Relief for Small Airports
The Small Airport Regulation Relief Act, which is included in the FAA bill, would create a temporary exemption for small airports so they can continue receiving airport improvement program funds despite downturns in air service.
The survival of smaller airports, including Scottsbluff's Western Nebraska Regional Airport and regional airports in Kearney and North Platte, depends on these crucial funds to provide service to local passengers and businesses.
Continuation of the Essential Air Service (EAS) Program
Several of Nebraska's small and community airports, such as Alliance, Chadron, Grand Island, McCook, North Platte, and Scottsbluff, will also benefit from a continuation of the EAS program.
The EAS program incentivizes air carriers to provide service to underserved and rural areas. This program is also critical to ensuring continued air service for Nebraska's rural communities.
Strengthens Safety for Agricultural Aviators
·         This legislation would ensure that towers are marked to create safer skies for agriculture pilots, many of whom have died in recent years after collisions with unmarked utility towers.