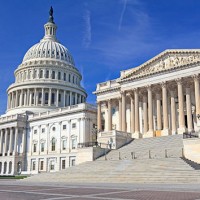 As Congress inches closer and closer to passing a GMO labeling bill, Vermont's Governor criticized the legislation authored by Senate Ag Committee members Pat Roberts and Debbie Stabenow because the bill is weaker than the Vermont law. Vermont's mandatory GMO labeling law went into effect at the beginning of this month.
Governor Peter Shumlin of Vermont told reporters Wednesday as the bill cleared a cloture vote in the Senate that "It's a sad day when so many members of the U.S. Senate sell out to big food and big business and turn their backs on those who elected them."
The Roberts-Stabenow bill places a national standard of mandatory GMO labeling requiring either on package labels or smart labels that would direct consumers to more information. The bill would block Vermont's first in the nation state GMO labeling bill as the Senate bill preempts state labeling laws.