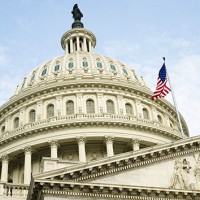 The U.S. Senate late Thursday night passed a bipartisan GMO labeling bill, sending the measure on to the U.S. House of Representatives. On a vote of 63 to 30, the Senate approved the bill that will mandate labeling of genetically modified foods and preempt state labeling laws.
The bill requires the U.S. Department of Agriculture  to administer GMO labeling required through either on package notification, or smart labels that direct consumers to more information through a smart phone or 1-800 number. The vote occurred after Democrat Jeff Merkley of Oregon motioned to open the process to allow amendments to the bill. However, his motion failed 30-63.
Now, the bill moves on the House, which passed a voluntary GMO labeling bill last year. The House is under pressure from the food industry to take up the Senate version so the bill could be sent to the President before Congress goes into recess on July 15th until September, according to the Hagstrom Report.