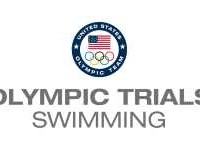 Michael Phelps and Ryan Lochte have set up their only showdown of the U.S. Olympic swimming trials in Omaha.
The longtime rivals cruised through the semifinals of the 200-meter individual medley Thursday night, each winning their heat in dominating fashion.  That means they'll be right beside each other for Friday night's final.
Phelps has already qualified for the Olympics in the 200 butterfly, giving him a chance to add to his record haul of 18 golds and 22 medals overall.
Lochte, an 11-time medalist, has yet to claim an individual event while battling a groin injury.