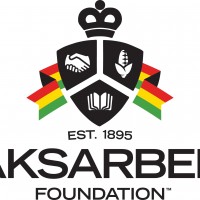 OMAHA, NEB.–The AKSARBEN Foundation, along with the Nebraska Farm Bureau and the Nebraska Association of Fair Managers, announced 95 honorees for the 2016 Nebraska Pioneer Farm and Nebraska Heritage Farm Awards. The awards recognize Nebraska farm families who have consecutively held ownership of land in the same family for at least a 100 years (Pioneer) or 150 years (Heritage), respectively.
Since its inception, nearly 9,000 farm families statewide have received the Nebraska Pioneer Farm Award. The Nebraska Heritage Farm Award, established in 2014, has been awarded to 32 farm families. "AKSARBENFoundation is proud to recognize the long
-standing dedication these farm families have to agriculture and their commitment to Nebraska," Kevin Kock, executive director of agricultural initiatives said. "Nebraska Farm Bureau is proud to help sponsor the 2016 Pioneer Farm Family Awards. It is an honor for
Nebraska Farm Bureau to acknowledge the commitment of these families to preserve and build Nebraska Agriculture for future generations," Steve Nelson, Nebraska Farm Bureau president said.
Each honoree receives an engraved plaque and gatepost marker as permanent recognition of this milestone.
The awards are presented during the annual county fair in which the land is located.
Recipients by county include:
Heritage Farm Honorees
Burt County-Robert Stork, Tekamah, NE
Cass County-Behrns Family Farm, LLC,Louisville, NE; Steve Vallery, Plattsmouth, NE; David Knabe, Nehawka, NE; John Knabe,
Nehawka, NE
Cuming County-Stanley, R.L., Daniel and Terry Fullner, Madison, NE
Dodge County-Alice Segers, Betty Ditter and Mary Garman, Fremont, NE
Otoe County-Bob and Barb Fey, Lincoln, NE
Richardson County-Anthony and Janet Ahern, Shubert, NE; Elizabeth, Andrew and Nicole Dunn, Falls City, NE; Hazel Lunginbill-Cummins, Humboldt, NE; Elizabeth Lunginbill-daSilva, Lincoln, NE; Frances Lunginbill-Warner, Eden Prairie, MN
Pioneer Farm Honorees
Adams County-Charlton Wordell, Los Altos, CA
Boone County-James Karmann, Albion, NE
Buffalo County-James and Shirley Chramosta,Gibbon, NE
Burt County-Susan Seeman,Stanton, NE; Charles and Gloria Myers,
Lyons, NE; Gerald Newill, Lyons, NE
Cass County-Wayne and Paula Wohlers, Syracuse, NE
Cedar County-Steven and Elizabeth Keiser,Fordyce, NE; Steven Klug, Wynot, NE
Cheyenne County-Scott and Jane Easterly,Sidney, NE; Rasmussen & Sons, LLC,Alliance, NE ; Narjes Landand Livestock, LLC, Sidney, NE
Clay County-Rose Ann Skalka and Bryan Skalka,Deweese, NE
Colfax County-Allen Kudera,Clarkson, NE; Kathy Kassmeier-
Lanphier,Omaha, NE; Allan and CarolMotycka,Leigh, NE; Delmar Motycka, Lincoln, NE
Cuming County-Milton and JoAnn Schwartz,Howells, NE; Gene and Deanne Wieneke, Beemer, NE
Dodge County-LaVonne Dahl, Scribner, NE; Mark Snover, Stuart, NE; Terry Snover,North Bend, NE
Dundy County-Jim Osborn, Benkelman, NE
Fillmore County-Mark and Meg Becker; Bill and Virginia Bode, Exeter, NE; Mike Kamler,Geneva, NE;Georgia Thomas, Sharolyn Frey, Sandra Miller and Randra Hansen,Lincoln, NE; Ralph and Barbara Jansen,Exeter, NE; Darrel and Deb Johnson,Shickley, NE
Franklin County-Burdette and Gwen Jameson,Upland, NE; Bruce Steinkruger,Upland, NE; John Jensen,Mary Lou Wissmann and Debra Smidt,Minden, NE
Frontier County-Robert Buehner,Eustis, NE
Furnas County-Eula Brown,Beaver City, NE
Gage County-James Bernard,Holmesville, NE; Paul Remmers,
Pickrell, NE; Arlin and Marlys Koch,Wymore, NE
Greeley County-Melvin and Elizabeth Poss,Scotia, NE
Harlan County-Barbara Shaver,Republican City, NE
Hitchcock County-Jason and Laura Gohl,Culbertson, NE; Pauline Frecks,McCook, NE; Vonna Ragan, Stratton, NE
Holt County-Larry and Jean Baumeister,Stuart, NE
Jefferson County-Forrest Freese,Plymouth, NE; Dell Schmidt,
Fairbury, NE; Carolyn Tate, Phyllis Krieseland Kent Kriesel, Fairbury, NE; Philip Heidemann,Daykin, NE; Steve and Beth Block,
Steele City, NE
Johnson County-Leona Watermann,Humboldt, NE
Knox County-Myron and Shirley Doerr,Plainview, NE; Duane Mlady,Bloomfield, NE; Ronald and BerniceTramp,Crofton, NE
Madison County-Douglas Winter,Olathe, KS; Vertis Nathan, Humphrey, NE
Nance County-Wilma Russell,Fullerton, NE; Johnnie and Maxine Bialas,Fullerton, NE
Nemaha County-Catherine Hawley,Brock, NE
Nuckolls County-Paul and Mary Statz,Nelson, NE
Pawnee County-Loren Stehlik,PawneeCity, NE
Phelps County-Ricky and Karen Lundy,Bertrand, NE
Pierce County-Larry and Anne Muhs,Pierce, NE; Eileen Meyer, Randolph, NE; Harry and Verna Schlote,Plainview, NE
Polk County-Annette Lindburg,Stromsburg, NE
Richardson County-Polly Porr Duryea,Humboldt, NE; Bernice Matthes,Falls City, NE
Saline County-Gail Durflinger and Eugene Krajnik Jr.,Alexandria, NE; Larry and Betty Eret,Goehner, NE;Dan and Joan Nerud, Dorchester, NE; Diana Pomajzl,Crete, NE; John and Francis Siedhoff, Crete, NE;Edward and Darlene Slama,Crete, NE; LaVern and Dorothy Novak, Milligan, NE
Saunders County-Larry and Shirley Martin,Valparaiso, NE
; Stanley and Evelyn Keiser, Ashland, NE
Seward County-David and Nancy Jurgensen,Cordova, NE
Stanton County-Dean and Karen Brabec,Clarkson, NE
Thayer County-Mary Stepp and Michael and Mary Isernhagen, Deshler, NE
Webster County-Allen and Linda Woodward,Guide Rock, NE; Russell and Marilyn Heikes,Berryville, NE;Roger and Diane Hemberger,Hastings, NE
WheelerCounty-Merlyn and Nila Schrunk,Ewing, NE; Mary Kusek, Omaha, NE