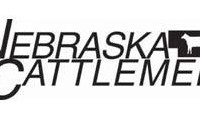 Representing Nebraska Cattlemen, Jennifer Leupp, Shannon Peterson and Joel Weber participated in the National Cattlemen's Beef Association's 2016 Young Cattlemen's Conference. Over 50 cattle producers from across the country and across the industry attended the conference. All three Nebraska participants were selected by fellow producers to participate in the 2016 class.
Jennifer Leupp (pictured right), Ph.D. grew up on a cow-calf and small grains operation in southern Michigan. She is a beef nutritionist by trade, earning degrees from Heidelberg, Michigan State and North Dakota State Universities. After graduate school she started work with a feed company in Ohio then made her way to Overton, NE where she worked with Overton Veterinary Services as their nutritionist. Jennifer recently changed her career path and is the owner of Exposure Design & Consulting Group, LLC, an agency that not only services the area of feedlot and cow-calf nutrition, but also livestock marketing, photography and ad design based out of Overton, NE.
Jennifer is actively involved with youth and programs around the state. She is the Buffalo County 4-H Livestock Judging Team coach, NE Jr Red Angus advisor and Lexington Thunder 12U Fastpitch Team coach. She speaks at many youth programs and local schools about the benefits of beef and opportunities available in the industry. She is also involved with the Dawson County Cattlemen and Nebraska Cattlemen's Associations.
Jennifer is constantly on the move, but is able to maintain a few cows in Nebraska as well as Michigan with her sister. She is passionate about the beef industry and is blessed to have family and friends that surround her on this journey.
Shannon Peterson (pictured left) and her husband Paul are the fourth generation on his family farm/ranch in south central Nebraska. They have two daughters, Savannah, age 14 and Emma, age 11 who help them out on the farm. They run an Angus cross cow-calf operation and have their own feedlot that feed out all of their own cattle. They also custom feed around 3,000 head of hogs every year. Along with the ranch they farm around 3,500 acres of corn, beans, wheat, and alfalfa all which is 100% no till. Shannon's day-to-day job is to help run the cow-calf operations. She also does all the processing and makes animal health decisions for the feedlot side of things.
Shannon graduated from the Nebraska Collage of Technical Agriculture (NCTA) as a licensed Veterinary Technician. Then in 2008, Shannon came back to work on the farm to help run the cattle side of the operation and help with the farming when she can.
Shannon has been serving on their local cattlemen's board for the last five years, and served as president for two of those years. The past two years she has helped to coordinate providing BEEF to all the schools in the county for a day. Each year they serve around 5,000 kids that day. In 2014 Shannon was elected onto the Nebraska Cattlemen's board as the Vice Chair of M
ember Services for Region 9.  Shannon has enjoyed meeting so many beef producers around the state with this position.
The Peterson family is very involved in 4-H and FFA. They raise show pigs and both of their girls show cattle and pigs throughout the summer along with many other projects that they do for fair. Shannon enjoys being able to spend time with family doing what they love.
Joel Weber (pictured right) of Dorchester, NE is co-owner and manager of Weber Feedyards, LLC. The operation consists of a commercial feedyard and row-crop irrigated farming in southeast Nebraska.
Joel grew up on the operation and is the fourth generation to operate the business. He has overseen the expansion of the feedyard in 2012 and again in 2015 to the current capacity of 9000 head.
Joel graduated from Dorchester High School in 1991 and from the University of Nebraska in 1995.  He married Amy Thiele in 2001 and together have three children: Christian, Jacob, and Sophia.
Much of the family's time is spent at kids' activities and Nebraska sporting events. The family enjoys 4-H, boating during the summer, and traveling. Joel and Amy pride themselves raising their kids with the same values from which they were raised.
NCBA's YCC program is an opportunity for these young leaders to gain an understanding of all aspects of the beef industry from pasture to plate, and showcase the industry's involvement in policy making, issues management, research, education and marketing.
Beginning at the NCBA headquarters in Denver, Colo., the group got an inside look at many of the issues affecting the beef industry and the work being done on both the state and national level to address these issues on behalf of the NCBA membership. While in Denver, participants were given an organizational overview of NCBA and the Beef Checkoff Program and CattleFax provided a comprehensive overview of the current cattle market and emerging trends. At Safeway, the participants received a first-hand account of the retail perspective of the beef business and then toured the JBS Five Rivers' Kuner feedyard, one of the largest in the nation, and the JBS Greeley packing and processing plant.
From Denver, the group traveled to Chicago where they visited McDonald's Campus and OSI, one of the nation's premiere beef patty producers. After the brief stop in Chicago, the group concluded their trip in Washington D.C., for an in-depth issues briefing on current policy issues including international trade and increasing environmental regulations. Following the issues update, the participants were given the opportunity to visit one-on-one with members of their state's congressional delegation, expressing their viewpoints regarding the beef industry and their cattle operations. John Deere then hosted a reception in the evening at their office.
The following morning, the group then traveled to Aldie, Va., for a tour and barbeque at Whitestone Farms, one of the nation's elite purebred Angus operations.
"If you have ever had any doubts about renewing your NCBA membership, trust me it is well worth the price! The cattle industry is dynamic and what NCBA does to promote the beef industry from pasture to plate through not only education and research, but a strong voice in Washington takes tremendous amounts of work, people and resources" says Leupp. "It was a privilege to represent Nebraska Cattlemen's on such a unique and inspiring trip and I look forward to serving my fellow beef producers in a greater capacity in the future."
"The 2016 NCBA YCC was a great experience that I truly enjoyed.  It was great to meet and become friends with many different people all involved with BEEF from all over the United States" state Peterson. "I am thankful for the opportunity to have attended the Young Cattlemen's Conference.  It was a great learning experience."
"YCC allowed me to meet and interact with tomorrow's leaders in our industry" said Weber. "The exposure we had to training, interaction with representatives of world wide beef producers, and a chance to participate in the politics of Washington DC gave us an experience that wouldn't be possible to duplicate. Gaining a better understanding of NCBA and how they work to move our industry forward world-wide is what makes me confident I am in the right business and we have a great future ahead of us."
With the beef industry changing rapidly, identifying and educating leaders has never been so important. As a grassroots trade association representing the beef industry the NCBA is proud to play a role in that process and its future success. Over 1,000 cattlemen and women have graduated from the YCC program since its inception in 1980. Many of these alumni have gone to serve in state and national committees, councils and boards. YCC is the cornerstone of leadership training in the cattle industry.