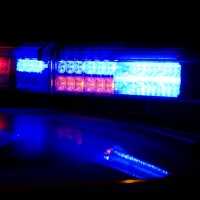 (Lincoln, Neb.)- At approximately 6:05 p.m., Wednesday, June 15, Lincoln Correctional Center Escapee Timothy Clausen, 52, was taken into custody at a residence at 3226 South 26
th
Avenue in north Omaha.
The Nebraska State Patrol, Omaha Police Department, Douglas County Sheriff's, U.S. Marshal's Service and the Metro Fugitive Task Force took Clausen into custody without incident.
Leads developed by law enforcement authorities led to his arrest.
Clausen had changed his appearance, cut his hair, shaved his beard and changed his clothing.  A handgun was located near Clausen when he was arrested.
"Clausen's arrest is the culmination of a lot of hard work and long hours by law enforcement from multiple agencies," said Colonel Brad Rice, Superintendent of the Nebraska State Patrol. "Our citizens were also a valuable resource and we would like to thank each and every one of them who called to provide a tip or information."
Clausen has been taken the Tecumseh State Correctional Institute.
Clausen, 52, and fellow inmate Armon Dixon, 37, escaped from the Lincoln Correctional Center on Friday, June 10. Dixon was
apprehended Saturday
by authorities in Lincoln.