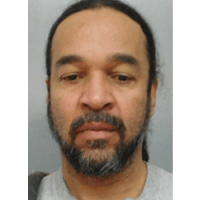 (Omaha, Neb.)-  A $5,000 reward for information leading to the capture of Lincoln Correctional Center (LCC) escapee Timothy Clausen is being offered by the U.S. Marshal's Service.  The U.S. Marshal's Service is also staffing two 800 numbers for citizens to call with sightings, tips or information.
In addition to calling 911, citizens are now being urged to call 1-877-WANTED2 or 1-800-336-0102 to report any suspicious persons, activity or sightings of anyone matching the physical description of the escapee.  Callers will speak directly with a representative from the U.S. Marshal's.
Clausen, 52, is described as an African American male, 5'8", 160 lbs., with brown hair and brown eyes. He does not have any distinguishing marks or tattoos and could be wearing his hair pulled back or in cornrows.
Based on investigative leads, law enforcement officers from multiple jurisdictions continue to focus their search for Clausen in and around the Omaha metro area, with an emphasis on the northeast portion of the city.
Clausen is considered dangerous and citizens are urged to remain vigilant, and to be aware of their surroundings.
The $5,000 reward from the U.S. Marshals Service is in addition to a $2,500 reward being offered by Omaha Crime Stoppers.
Clausen is one of two inmates who escaped Friday, June 10, from the Lincoln Correctional Center. The other escapee
Armon Dixon, 37, was captured
just after 2:00 p.m., Saturday in northeast Lincoln.