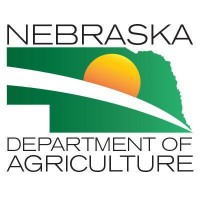 LINCOLN – The Nebraska Department of Agriculture (NDA) is informing the public that the draft of the livestock siting assessment matrix is now available for review and comments.
Legislative Bill 106, which was signed by Gov. Pete Ricketts on May 27, 2015, charges NDA, in consultation with the assessment matrix committee, with development of an assessment matrix. The matrix can be used by producers and county government officials for siting livestock operations.
The creation and make-up of the committee was also part of LB106. The committee, comprised of representatives from several entities involved in zoning and livestock development, has completed its work on the initial draft of the matrix which is now available at www.nda.nebraska.gov. Comments on the matrix must be submitted by July 31, 2016 by email to agr.webmaster@nebraska.gov, or by mail: Nebraska Department of Agriculture, Attn. Steve Roth, 301 Centennial Mall South, 4th Floor, Lincoln, NE 68509.
The committee will review and consider submitted comments prior to final publication of the assessment matrix which must be completed by Aug. 30, 2016.