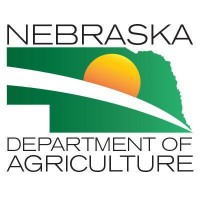 LINCOLN – Are you a 4-H or FFA member with a passion for poultry? Then the Nebraska Department of Agriculture's (NDA's) Poultry Calendar Photo Contest is for you. The contest, open to Nebraska 4-H and FFA members,

highlights the state's diverse poultry population and raises awareness of biosecurity measures for poultry owners

.
"Nebraska ranks 10th nationally in egg production, which makes poultry an important part of the state's agriculture economy," said NDA Director Greg Ibach. "This contest gives students who are already connected to agriculture and poultry through 4-H and FFA the chance to share their talent and passion with others."
The deadline for entering NDA's Poultry Calendar Photo Contest is July 15, 2016. Winners will be announced during the Nebraska State Fair in Grand Island.

The photos will be featured in the 2017 NDA Poultry Biosecurity Calendar which will also include information on biosecurity measures owners can take to keep their flocks healthy and prevent the spread of diseases like avian influenza.
NDA staff members will judge the photo contest entries based on originality, composition and photographic skills.

Contest rules and official entry forms are available online at www.nda.nebraska.gov.
Printing of the 2017 NDA Poultry Calendar is funded through a grant from the USDA Animal and Plant Health Inspection Service, Veterinary Service, Western Region. Calendars will be available at local University of Nebraska Extension offices.