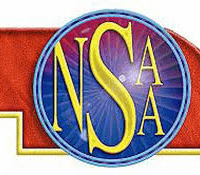 Brandon Johnston of Scotus and Lakeview's Caden Remm are tied for 12th place at the Class B state golf tournament.  Both shot a 6-over par 77 in Tuesday's opening round at Pioneers Golf Course in Lincoln.
As a team, Scotus is tied with Seward for third place after carding a team score of 319.
Nate Grossnicklaus of Shelby-Rising City is tied for fourth in the Class C tourney, after firing a 4-over 75 at Kearney Country Club.
Trevor Kosch of Humphrey St. Francis is in second place in the Class D tournament.  He carded a 4-over 76 at Lake Maloney Golf Course near North Platte.