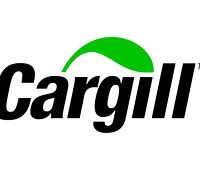 WASHINGTON, D.C. – U.S. Senator Pat Roberts (R-Kan.) applauded today's announcement by Cargill that it will keep several of its operations headquartered in Wichita.
"Cargill is an important part of the Wichita community. I want to congratulate Mayor Longwell and Governor Brownback for fighting to keep Cargill in the city. I made sure the leadership at Cargill understood that where quality of life was concerned, there was no better home for their employees than in Wichita. We made our case, and I am pleased Cargill agreed Wichita, Kansas, is a great place to live and work."
The company will leave its current location at 151 N. Main St. and had considered new options outside the city. Today's announcement indicates Cargill and its 900 employees will remain in Wichita.
Senator Roberts is Chairman of the Senate Committee on Agriculture, Nutrition and Forestry.