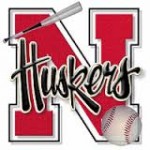 The Nebraska baseball team earned the number 2 seed in this week's Big Ten Tournament.  The Huskers completed a series sweep against Indiana Saturday with a 3-0 win.
NU will face seventh-seeded Michigan State Wednesday at 1pm in the first round of the double-elimination, eight-team tournament.
This year marks the second time in three years that the tourney will be held at TD Ameritrade Park in Omaha.  The winner gets an automatic bid to an NCAA regional.