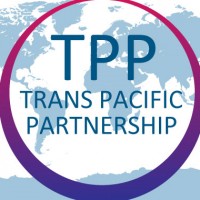 LINCOLN, NEB – "Cuming County sets atop a long list of Nebraska counties that would benefit significantly from U.S. participation in the Trans-Pacific Partnership (TPP) trade agreement according to an economic analysis conducted by the Nebraska Farm Bureau," said Steve Nelson, Nebraska Farm Bureau president, May 19.
According to the analysis, Cuming, Custer, Platte, Dawson, and Lincoln counties would be among the biggest winners under the TPP, as those counties would each experience more than $10 million in additional cash sales of agriculture commodities per year once the TPP trade protocols are fully enacted.
"While some counties will fare better than others, our analysis shows virtually every county in the state would reap benefits from the passage of the TPP legislation due to provisions eliminating tariffs and other trade barriers on Nebraska agriculture exports to the TPP partner countries," said Nelson.
The Nebraska Farm Bureau analysis projected how each Nebraska county would fare in expanded sales of agriculture commodities produced by Farm Bureau members, including cattle, pork, corn, wheat and soybeans under the TPP provisions. The analysis expanded upon state-by-state TPP economic analysis conducted by the American Farm Bureau Federation.
"We felt it was important to demonstrate the benefits of the TPP on a more localized level. It's important people understand this trade deal would benefit farmers, ranchers and their rural communities while collectively contributing to Nebraska's overall economy," said Nelson.
In releasing the county projections, Nelson was joined by Gov. Pete Ricketts and agriculture leaders representing the Nebraska Cattlemen, Nebraska Pork Producers Association, Nebraska Corn Board, Nebraska Soybean Association and the Nebraska Department of Agriculture in calling for swift action by Congress to approve the TPP legislation. The TPP is projected to increase Nebraska's total cash receipts by more than $378 million annually based on increased sales of agriculture products alone. 
"Today's announcement underscores the economic impact the Trans-Pacific Partnership will have on all of Nebraska. TPP is a key way Nebraska can continue to grow our trade relationships with many of our Pacific rim trading partners. Following my trade mission to Asia last year, it became clear to me that TPP is the next step we need to take to help bring down trade barriers. Bringing down trade barriers will help accelerate growth for Nebraska's ag commodities," said Gov. Ricketts.
The Nebraska Cattlemen also agree that the passage of TPP legislation is key and an important next step for the Nebraska beef industry.
"TPP reflects a major opportunity for Nebraska beef. Nearly 40 percent of Nebraska's projected increase in sales of agriculture products under TPP would come from the sale of Nebraska beef into TPP countries," said Troy Stowater, president-elect for the Nebraska Cattlemen. "That's a major boost for everyone involved in Nebraska beef production."
Nebraska pork producers would also see growth opportunities. The analysis projects Nebraska pork sales statewide would expand by more than $39 million annually with the passage of TPP. Counties with strong pork production such as Platte, Holt and Boone counties are estimated to gain more than $3 million annually in additional pork sales under the agreement. 
"TPP will add significantly to the bottom line of each Nebraska pork producer," said Al Juhnke, executive director of the Nebraska Pork Producers Association. "Exports of pork and pork products represents nearly 25 percent of our total U.S. production and continues to grow."
The trade agreement, if enacted, also stands to boost Nebraska corn sales through value added purchases of corn to feed Nebraska livestock to meet expanded demand for Nebraska meat products by TPP partner nations. Cash receipts from corn sales represent the second largest growth area under TPP provisions behind Nebraska beef with projects of $76 million in increased annual sales of Nebraska corn.
"The world is the market for Nebraska corn farmers. TPP provides a pathway to grow established markets and increase global demand for Nebraska corn in all forms—such as raw corn or value added beef and pork," said David Merrell, chairman of the Nebraska Corn Board.  "The increased demand created by trade agreements such as TPP adds value to Nebraska agriculture—and that creates economic vitality all across our state."
The county-by-county TPP analysis was released in conjunction with an event held at the Prinz family farm and feedyard near West Point, co-sponsored by the Cuming County Livestock Feeders Association and the Cuming County Farm Bureau.
"The bottom line is that Congress must pass TPP legislation to bolster opportunities to move Nebraska agriculture commodities into these new markets. The analysis clearly shows that farmers and ranchers in virtually every Nebraska county stand to benefit from increased sales," said Nelson. "This doesn't even include the multiplier effect of additional monies coming into our local and broader state economy which is great for Nebraskans everywhere."
Countries involved in the Trans Pacific Partnership trade agreement include Australia, Brunei, Canada, Chile, Malaysia, Mexico, New Zealand, Peru, Singapore, Vietnam, Japan, and the United States. The TPP is a multi-lateral agreement intended to create high quality rules and market access across its 12 members. The TPP would only go into full effect if the United States ratifies the agreement, however, failure to do so will not prevent other countries from moving forward with bi-lateral trade agreements that would exclude the United States.
For the full Nebraska county-by-county TPP analysis visit the Nebraska Farm Bureau at
www.nefb.org
.