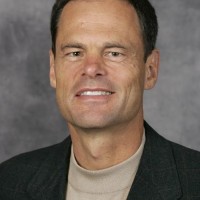 Nebraska volleyball coach John Cook is receiving a 31 percent raise to $600,000 per year.
Those are the terms of a contract extension through January 2021 announced Thursday by Nebraska AD Shawn Eichorst.
Cook led the Huskers to the school's third national championship in volleyball last season.  He'll be entering his 17th season at NU this fall.