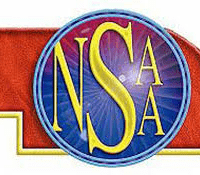 All three local and area boys soccer teams that made it to the Class-B state tournament won their opening-round matches Friday.
In the first of the three contests aired on KLIR 101, Schuyler rallied from a 1-0 deficit to defeat Norris 2-1 in overtime.
Scotus then blanked Lexington 2-0 and Columbus High also posted a shutout, getting by Elkhorn 1-0.
Saturday's semifinals will also be broadcast on KLIR.  The 6pm match pits fourth-seeded Schuyler against top-seed Elkhorn South.  The 8pm matchup is a rematch of the B-6 district championship between Scotus and Columbus, which was won by the Discoverers 1-0.
Saturday's winners advance to Tuesday's state championship, which will also be aired on KLIR starting at 5pm.