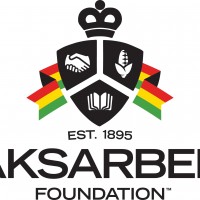 Olivia Rath of Schuyler is one of 50 students from seven states named as a 2016 winner of AKSARBEN AG Leaders Scholarship. Each scholarship awardee is a 4-H member who has exhibited at the AKSARBEN Stock Show and Rodeo in Omaha and will receive $2,000 toward their education.
The AKSARBEN Foundation today announced 50 students from a seven-state region as the 2016 recipients of an AKSARBEN AG Leaders Scholarship. Together the students will receive $100,000 in recognition of their contributions to the agricultural tradition of the Heartland.
"The AG Leaders Scholarship program is designed to provide scholarships annually to youth who have participated in our stock show but never had the opportunity to participate in the Purple Ribbon Auction," said Kevin Kock, executive director of AKSARBEN Agriculture Initiatives. "These students are leaders and by supporting their passion we hope to keep as many of them as possible leading our rural communities."
Nearly 1,200 4-H Exhibitors from a 10-state region take part in the AKSARBEN 4-H Stock Show each year. Each AG Leaders Scholarship winner is a high school senior and 4-H Exhibitor who has participated in the stock show for three or more years. The scholars also plan to attend a two or four year college or university and have expressed interest in pursuing a career related to agriculture or a non-agriculture career within a rural community.
Scholarships are at the core of AKSARBEN Foundation's mission. Founded in 1895, the non-profit organization based in Omaha, NE funds and guides best practice, needs-based scholarship programs for Heartland youth, awarding over $1 million annually.
AKSARBEN Foundation President Jon Burt said the organization is proud of its newest group of AG Leaders Scholarship recipients and thankful for the generosity of its members.
"AG Leaders not only exemplifies the Foundation's commitment to scholarships and agriculture," Burt said. "It further demonstrates our mission of giving back to the community and moving forward Heartland prosperity."
2016 AKSARBEN AG Leaders Scholarship recipients from Nebraska are Kate Asmus from Pierce; Taylor Benes from Valparaiso; Dannyl Bromander from Eustis,; Morgan Chipps from Roca; Ashtyn Cooper from Elmwood; Haley Ehrke from Orleans; Colton Fangmeier from Hebron; Bailey Fleischman from Tekamah; Emily Geweke from Ord; Peyton Goracke from Lincoln; Nathan Groth from Beemer; Aaron Hemme from Fremont; Justin Hennessy from Alvo; Thomas Hennig from Tekamah; Jordan Jurgens from Blue Springs; Emily Keiser from Gothenburg; Stephanie Kersten from Gretna; Brent Miller from Lyons; Abigail Peterson from West Point; Olivia Rath from Schuyler; Erin Simmerman from Seward; Miles Stagemeyer from Page; Eve Vanderneck from York; Sydney Williams from Wisner; and Cara Wolverton from Seward.