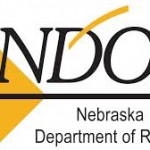 Weather permitting, construction work is scheduled to begin the week of May 16 on N-2 from I-80, Reference Post 367+24, to the intersection of N-2 and US-34, Reference Post 370+50, according to the Nebraska Department of Roads.
Vontz Paving, Inc., of Hastings, Nebraska, has the $259,847 contract for the 3.26-mile asphalt overlay project. Traffic will be maintained with flaggers and a pilot car. There will be a 12-foot width restriction during construction. Work on the project is anticipated to be completed in late May.
The Department of Roads' project manager is Kevin Kohmetscher of Hastings.
Motorists are reminded to drive safely through work zones.