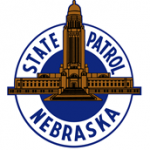 YANKTON- One person has been killed and two injured in a Yankton collision between a car and a semitrailer.
The accident occurred about 10:15 a.m. Saturday on Highway 81 just south of Yankton. The Nebraska State Patrol says the northbound car crossed the center line and collided with the oncoming big rig. The patrol says the 42-year-old car driver Laura Suhr, of Norfolk died at the scene. A 3-year-old child with Suhr was taken to a Sioux Falls hospital, and an 11-year-old child with her was taken to a hospital in Yankton.
The patrol says the truck driver wasn't hurt.