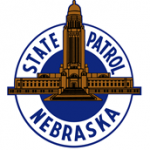 GRAND ISLAND- A man who was pulled from the Platte River near Grand Island was arrested later to face charges stemming from a high-speed chase.
The Nebraska State Patrol says the chase began around 1:40 p.m. Saturday about 10 miles east of Lewellen when a trooper contacted the driver, 35 year old Kade Brenna of Minatare who had stopped on a county road and was blocking it with his pickup. The pickup soon raced away with the trooper in pursuit. The chase started and stopped along eastbound Highway 30 and Interstate 80 until stop sticks punctured the pickup's tires near Alda, and it ran off the highway and into the river just west of Grand Island.
Brenna was taken to a hospital, then to jail.