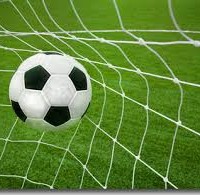 The Lakeview girls' soccer team edged Lutheran High/Norfolk Catholic 5-4 in overtime Monday in the opening round of the B-6 district tournament. The Vikings upped their record to 10-5.
Next up is a semifinal match Tuesday afternoon against top-seeded and 11-2 Scotus.  The other girls' semifinal Tuesday evening pits Columbus against Schuyler.
On the boys' side, Lakeview fell to Lutheran High/Norfolk Catholic 3-1.  The Vikings ended their season with a 2-11 record.
LH/NC moves on to face number-one seed and 12-3 Columbus Tuesday afternoon.  In the other boys' semifinal Tuesday evening Scotus takes on Schuyler.