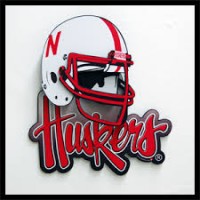 Two of Nebraska's Big Ten football road games will be played under the lights.
The Huskers' matchups at Wisconsin on October 29th and at Ohio State on November 5th have been selected for prime-time telecasts.  Both will be televised by either ABC, ESPN or ESPN2.
The two Nebraska games were part of seven Big Ten evening telecasts announced by ESPN on Monday.
Additional Husker games could be selected for prime time telecast by the Big Ten Network.  BTN is expected to announce its slate of night games in the near future.