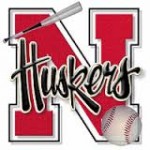 Nebraska freshman closer Chad Luensmann worked out of a bases loaded jam in the bottom of the ninth and the Huskers held on to beat Kansas 3-1 Wednesday night.
Luensmann notched his ninth save of the season to secure the win at Kauffman Stadium in Kansas City.
NU is now 26-15.  The Huskers will take their 7-5 Big Ten record into a weekend series at conference foe Rutgers.