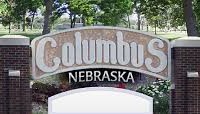 COLUMBUS- The Columbus Fraternal Order of Police Lodge #72, the Columbus Police Department, the Platte County Sheriff's Department and the Nebraska State Patrol will be holding the 3rd Annual "Columbus Area COPS & Bobbers" fishing event on Saturday.
The event will run from 1pm to 4pm at Pawnee Park West. The event pairs local youths ages 7-15 with area law enforcement officers for an afternoon of education, fishing and fun. The event is meant to foster a positive relationship between area kids, their families and Columbus area law enforcement officers. Participants needed to register prior to the event.
If it rains, the event will be held on May 14th.