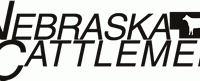 LINCOLN, Ne (April 22, 2016) –

 
Today, Governor Pete Ricketts joined Sand County Foundation, the Nebraska Cattlemen, Cargill, and the Nebraska Environmental Trust to announce Plum Thicket Farms as the recipient of the 2016 Nebraska Leopold Conservation Award®.  The annual award honors Nebraska landowner achievement in voluntary stewardship and management of natural resources.
Located on the northern edge of the Nebraska Sandhills is Plum Thicket Farms, a diverse crop farm and cattle ranch owned and managed by Rex and Nancy Peterson, and their son Patrick and his wife Krista.  Under Patrick's leadership, the farm was transformed to a no-till operation to prevent erosion and improve water retention, despite knowing the crop yields would initially take a hit.  After eleven years, their investment in no-till management is paying off.
Cover crops are an important aspect of the Petersons' commitment to biodiversity.  The family uses a multispecies "cocktail" of annual forages for intensive grazing.  The mix contributes to the health of the soil, while also providing a nutritional food source for the cattle and pollinator habitat. 
"Nebraska's farmers and ranchers are the original conservationists who have responsibly managed our natural resources," said Governor Ricketts.  "Congratulations to the Peterson family on winning this highly-coveted award.  They are one of numerous Nebraska families in agriculture who have voluntarily adopted conservation innovative conservation practices."
The Leopold Conservation Award is presented in honor of renowned conservationist and author Aldo Leopold, who called for an ethical relationship between people and the land they own and manage.  Award applicants are judged based on their demonstration of improved resource conditions, innovation, long-term commitment to stewardship, sustained economic viability, community and civic leadership, and multiple use benefits.
"Governor Ricketts understands that Nebraska's farmers and ranchers are integral to the health of the state's natural resources," said Kevin McAleese, Sand County Foundation President.  "We appreciate the Governor's continued participation in this important celebration of sustainable agriculture on private lands."
"There is only so much land to work with, without being able to create more, we as producers strive to make what we have more sustainable by providing it with the greatest care," said Nebraska Cattlemen President Barb Cooksley.  "We owe everything to the land we work, live, and play on.  The Petersons work hard to make sure they take care of the land that takes care of them."
"The Nebraska Environmental Trust is so proud to be a part of the Leopold Conservation Award and to recognize great families like the Petersons and all the applicants," said Nebraska Environmental Trust Executive Director Mark Brohman.  "The Petersons are a very deserving family who make all Nebraska landowners proud."
"Cargill values the work being done by farmers and ranchers across Nebraska that focuses on environmental stewardship," said Jarrod Gillig, General Manager of Cargill in Schuyler. "The Petersons' diverse management practices are a great example of how production agriculture can benefit rangeland, soil health and wildlife habitat collectively."
The Leopold Conservation Award in Nebraska is possible thanks to generous contributions from many organizations, including: Cargill, Farm Credit Services of America, Natural Resources Conservation Service, The Nature Conservancy, Nebraska Audubon Society, Nebraska Land Trust, U.S. Fish and Wildlife Service, Nebraska Association of Resource Districts Foundation, Nebraska Department of Agriculture, Nebraska Environmental Trust, Nebraska Game & Parks Commission, Rainwater Basin Joint Venture, Sandhills Task Force, Tri-State Generation & Transmission Assoc., World Wildlife Fund, DuPont Pioneer, and The Mosaic Company.