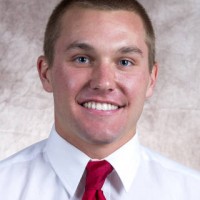 Nebraska outfielder Ryan Boldt is one of 60 players named to USA Baseball's Golden Spikes Award Midseason Watch List. Boldt, who was one of 50 players named to the preseason watch list, is the only Big Ten player to make Wednesday's midseason list.
Boldt is hitting .318 and ranks near the top of many statistical categories in the conference, including second with 36 runs.
Alex Gordon is the only Husker to ever win the Golden Spikes Award, earning the honor in 2005.
This year's winner will be announced on June 30th in Los Angeles.