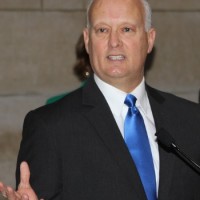 LINCOLN- The Nebraska MEDS Coalition and Attorney General Doug Peterson say improperly disposing of unwanted medications can harm the environment.
Keeping old prescriptions in medicine cabinets can also increase the chance for misuse, possibly leading to accidental poisoning or illegal use. The coalition says prescription drug misuse and abuse is a growing problem. A recent National Survey on Drug Use and Health revealed that prescription drugs rank second only to marijuana as the most abused category of drugs in the United States.
Every year, more than 70,000 children under the age of eighteen years end up in the emergency room because of accidental poisoning from medications.