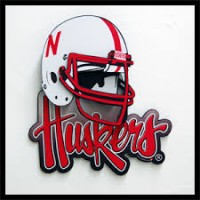 The White defense rallied for a 46-41 win over the Red offense at Nebraska's Spring Game in front of 72,992 fans at Memorial Stadium on Saturday.
Kyle Kasun's interception of a Patrick O'Brien pass on the game's final play completed the White team's comeback from a 16-point second-half deficit.
Tommy Armstrong Jr. had an impressive day, especially on the ground, rushing six times for 120 yards, including a 37-yard touchdown run.  He was 8-of-15 passing for 80 yards.