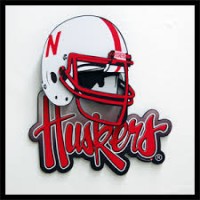 The Nebraska football team Thursday went through its final practice before Saturday's spring game.
Offensive coordinator Danny Langsdorf said the Husker coaches will be looking for consistency in the running game on Saturday.
Coach Mike Riley said the teams will be divided into offense against defense, with a scoring system for the defense based on stops or turnovers.  He added the game will be played in running time with 20-minute quarters.
You can hear the game on KLIR 101 and News Talk 900 KJSK.  Kickoff is at 1pm, with the pre-game starting at 11am on KJSK and joined at noon on KLIR.