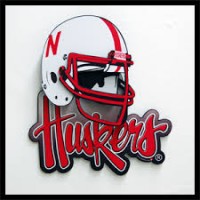 Tickets remain available for Nebraska's annual Red-White Spring Game this Saturday.  More than 60,000 reserved tickets had been sold as of Wednesday.
Tickets will be sold on huskers.com through Friday using the print-at-home option.  Fans are strongly encouraged to buy their tickets in advance to avoid long lines on game day.
Kickoff is set for 1pm Saturday.  You can hear the game on KLIR 101 and on News Talk 900 KJSK.  The pre-game show begins at 11am on KJSK and will be joined at noon on KLIR.