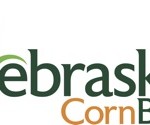 LINCOLN, NE—The Nebraska Corn Board presented its annual awards to five exceptional individuals and organizations during its Cooperator and Awards Dinner in Lincoln last week.
For 25 years, the Nebraska Corn Board has acknowledged outstanding representatives in the livestock, ethanol and agribusiness industries, as well as awarding an organization in the media. The Ag Achievement Award is the pinnacle of awards given to an individual who has helped develop Nebraska's corn industry and agriculture over time.
The Ag Achievement Award was the Corn Board's first-ever award presented in 1991 with the intent of recognizing outstanding and unselfish efforts which further the corn industry.  This year, the Nebraska Corn Board selected a highly respected leader in the agricultural industry, Don Hutchens, to be the recipient of this prestigious award. Don served as the executive director of the Nebraska Corn Board from 1987-2014.   
"Don has played an instrumental role in representing agriculture. His diligent leadership and commitment to Nebraska's grain and livestock industries is evident through his many years of service on a local, state, national, and international level," said David Merrell, farmer from St. Edward, Nebraska and chairman of the Nebraska Corn Board. "On behalf of Nebraska's 23,000 corn producers, it was an honor to recognize Don for his tireless dedication to agriculture and admirable goals in moving the state forward in its agricultural ambitions."
The Livestock Industry Appreciation Award was given to Duane "Dewey" Lienemann, extension educator in Webster County, whose focus is primarily on beef systems. Lienemann was selected for this award based upon his outstanding 45 years of focused commitment to Nebraska agriculture education and his continued enthusiasm to share his wisdom about the beef industry with young agricultural leaders in 4-H and FFA.
"Dewey has always had a wonderful ability to share the story of agriculture with youth," said John Greer, farmer from Edgar, Nebraska and director on the Nebraska Corn Board. "Over the years as an FFA advisor and extension educator, he has helped students and community members not only understand, but appreciate the value of the livestock industry in Nebraska. He was very deserving of this award."
The Ethanol Industry Appreciation Award recognizes a producer or organization in the industry who has worked hard to develop ethanol markets and expand demand for ethanol in the state while appreciating the value of the corn checkoff and its involvement in ethanol market development. The recipient of this year's award was the fuel retailer, Kum & Go.  They were recognized for their extensive efforts to advocate and promote E85 and their continued commitment to Nebraska's ethanol industry.
"Over the last few years, Kum & Go has been an exceptional partner to the Nebraska Corn Board, hosting a series of summer E85 pump promotions in Omaha and the front range of Colorado. These popular promotions have been highly successful in educating consumers and bringing awareness to not only E85, but also the clean air benefits of using ethanol," said Dennis Gengenbach, farmer from Smithfield, Nebraska and vice-chair on the Nebraska Corn Board.  
The Media Appreciation Award recognizes an outstanding individual or organization that helps tell the story of agriculture. This year's Media Appreciation Award was presented to KOLN/KGIN TV's daily show, "Pure Nebraska". "Pure Nebraska" was started in 2012 by Jon Vanderford and was originally a weekend program showcasing Nebraska's number one industry, agriculture. As the show quickly gained popularity, it expanded to a daily program, airing from 9 a.m. to 10 a.m.
"As a full-hour daily show, "Pure Nebraska" has become a great platform to tell the story of agriculture to a diverse audience," said Alan Tiemann, farmer from Seward, Nebraska, chairman of the US Grains Council and chair of the communications committee on the Nebraska Corn Board. "Simply put, the "Pure Nebraska" team gets it. They have an extensive knowledge of the state and national economy, and agriculture's role in that.  And they do an outstanding job highlighting that during their show."
The Agribusiness Appreciation Award identifies a Nebraska agribusiness that recognizes and appreciates the mission of the Nebraska corn checkoff program, shows proven leadership in explaining the benefits of the checkoff and its investments and supports Nebraska agriculture. The recipient of this year's award was Cargill.  While Cargill has been a valuable partner with Nebraska agriculture for a very long time, this award was in special recognition of Cargill's generous contribution to Raising Nebraska—the award-winning ag literacy experience on the Nebraska State Fairgrounds in Grand Island. 
Tim Scheer, farmer from St. Paul, Nebraska and past chair on the Nebraska Corn Board noted that, "The Nebraska team at Cargill have been true champions of Raising Nebraska. Their communications team has served as a valuable resource as Raising Nebraska continues to evolve and educate consumers more about their food and the families who grow it. Additionally, the credibility that the respected Cargill name has brought to Raising Nebraska has been instrumental in building the Raising Nebraska brand."