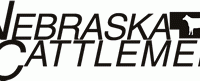 LINCOLN, Neb. (Apr. 12, 2016) – Nebraska Cattlemen (NC) applauds the unanimous passage of priority bill LB 977 introduced by Senator Smith that changes provisions relating to weight limits for implements of animal husbandry on highways. LB 977 establishes a descriptive definition of implements of husbandry and clarifies that equipment meeting the definition is exempt from the weight and load limitations under Nebraska Rules of the Road, except on bridges.
LB 977 is the product of discussion between Nebraska Cattlemen and other agricultural organizations along with state agencies, equipment dealers and other interested parties. Nebraska's agricultural producers need access to Nebraska roads to take care of their animals and land. This bill provides certainty that they can do their jobs legally while still maintaining the integrity of the roadways. The lawful operation of heavy equipment is essential to modern beef production, and a change in Nebraska law was needed to accommodate today's practices.
"The Nebraska Cattlemen sincerely appreciate the efforts of Chairman Smith and the Nebraska Legislature in advancing this important legislation. Beef production fuels more than $12 billion in annual economic activity in Nebraska, and it is important that producers are able to lawfully do our work and make responsible use of our roadways" states John Schroeder, Chairman of the Nebraska Cattlemen Marketing & Commerce Committee.
The bill clearly defines implements of husbandry to specifically describe the vehicles/implements, exempts vehicles/implements that meet this definition from weight restrictions on state highways not including bridges or interstates, and affirms current law giving counties the authority to temporarily close roads because of weather or deterioration and to post lower weight limits if they vote to do so by resolution or ordinance at the county level. These changes in statues provides more clarity and certainty for both agricultural producers and law enforcement agencies.