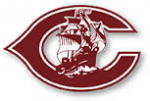 The Columbus High baseball team takes a 1-11 record into action Friday night at Blair.
The Discoverers will return home to host a baseball tournament Saturday at Pawnee Park Field. Columbus meets South Sioux City at 10am.  Seward takes on Platteview in the other first-round game at 12:15pm.
Admission is $5 for adults and $4 for students.