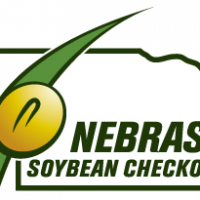 LINCOLN, Neb. – April is Soyfoods Month and Nebraska soybean producers are helping celebrate by promoting the healthy, nutritious benefits of including soyfoods in our diets throughout the month.
The Nebraska Soybean Board's "Bean Team" will be hosting soyfoods cooking demonstrations at select area supermarkets throughout April. The purpose of the Bean Team, now in its 19th year, is to increase awareness of nutritionally rich soyfoods and their many health benefits.
"These days, most supermarkets in Nebraska offer a variety of soy-based foods," says Victor Bohuslavsky, executive director of the Nebraska Soybean Board (NSB). "Not long ago, we had to do a lot of outreach and education just to make sure stores had tofu on their shelves. Now we see whole sections in the stores displaying soy products."
Bohuslavsky says that according to industry studies, about one-third of U.S. consumers now seek out products that contain soy. He also cited that more than 30 percent of consumers are aware of specific health benefits of soy in their diets. According to Bohuslavsky, "these studies show that people who eat soyfoods tend to have lower rates of many types of cancers, reduced risks for osteoporosis and kidney disease."
Kallie Heath, a third-year member of the Bean Team from Seward, Nebraska, says consumers are receptive to the message that soyfoods are important for healthy diets.
"As a future dietitian, I hope to instill in others that healthy eating doesn't have to be a burden," the UNL senior dietetics major says. "I want to help individuals realize that they don't have to sacrifice taste when eating healthy. Incorporating soy-based foods into a diet helps to lower cholesterol levels, and is a great way to add protein, fiber and vitamins to your diet. When consumers hear this message, they are eager to try them at home. "
Supermarket nutritionists are also enthusiastic about the benefits of promoting healthy features of soyfoods to area consumers.
"Soy can be very beneficial to your health, for many reasons," said Lucas Travis, nutritionist at Hy-Vee's North 27th Street supermarket in Lincoln. "For one thing, soy is an excellent source of protein. This healthy protein can add to one's lean body mass, which could overtime lead to a higher metabolism. Another great thing about soy is that its fat is rich in omega-3 fatty acids which protect against heart disease."
In-store demonstrations can be very helpful in introducing soyfoods to consumers who may be nervous about trying something different," Lucas added. "Having in-store demonstrations allows people to see how easy and tasty it is to cook with soy. Consumers are more accepting of soy now than a few years ago. They are more willing to be proactive about their health issues." 
For more information about soyfoods and their health benefits, visit the Nebraska Soybean Board's website at www.nebraskasoybeans.org, or visit the Bean Team's Facebook page at www.facebook.com/beanteam.
You can find many delicious recipes and watch one of NSB's "Cooking with Soy" videos www.nebraskasoybeans.org/soyfoods.