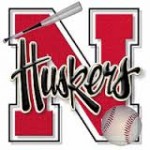 The Nebraska baseball team completed a sweep of Purdue Sunday, holding on for a 9-8 win.  It's the first conference road sweep for the Huskers since May of 2014, when NU swept Michigan State.
In the three wins over the Boilermakers, the Huskers scored 29 runs on 46 hits.  NU is now 16-7 overall and 3-0 in conference play.
The Huskers will host Creighton Tuesday night.  You can hear the action on News Talk 900 KJSK.  First pitch Tuesday is set for 6:35pm, with the pre-game show starting a few minutes after 6.