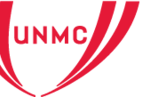 OMAHA- The State Leadership Conference for the Nebraska HOSA – Future Health Professionals organization was held Monday and Tuesday at the University of Nebraska Medical Center.
319 high school students from more than 20 high schools from across the state took part in the two-day conference including 17 Columbus High students, 5 Fremont High students, and 8 Grand Island Senior High students.
HOSA is a high school and post-secondary student organization for those who are interested in a career in health care.