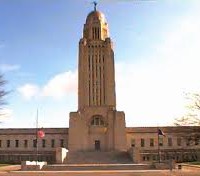 LINCOLN, Neb. (AP) – Nebraska voters will not weigh in on a constitutional amendment restricting state influence in agriculture this November.
The Legislature agreed Thursday to kill a "right to farm" proposal at its sponsor's request.
Sen. John Kuehn of Heartwell says he wants the issue to be discussed in a "deliberative and dispassionate manner" and debate the night before convinced him that would not be possible in the final days of the 2016 session.
Opponents say the broad measure could have unintentional consequences and is unnecessary in a state where agriculture is the largest industry.
In 2012, Nebraska voters added an amendment to guarantee hunting, fishing and animal-harvesting rights in the state constitution.
Nebraska lawmakers must approve a proposed amendment before it can appear on the statewide ballot.