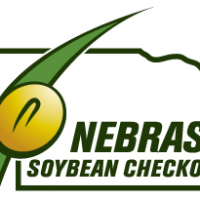 LINCOLN, Neb. — Mar. 22, 2016 —The air above New York City is a little cleaner thanks to Nebraska soybean growers. Heating oil dealers in the Big Apple are blending more biodiesel into their product because it reduces harmful emissions. But the initial push to use biodiesel in heating oil came from the Nebraska Soybean Board (NSB). The board funded research proving biodiesel's viability as a heating oil blend, now known as Bioheat. Soybean farmers from Nebraska and other states recently visited New York to see firsthand how biodiesel is filling a need for cleaner burning fuel in the city.
Fuel distributor and member of the National Biodiesel Board, Steven Levy, says Bioheat has helped the industry meet demand for cleaner energy, and he credits the foresight of Nebraska farmers. "People in Nebraska saw the opportunity in heating oil. They truly opened the door," said Levy, "Without the Nebraska Soybean Board and the other checkoff organizations, there might not be a Bioheat industry."
The group visited a biodiesel terminal and met with heating oil dealers like Allison Heaney, the owner and president of Skaggs-Walsh, who says Bioheat has helped fight perceptions that heating oil is a dirty, old-fashioned fuel.
"Utilizing Bioheat has really allowed me to enter the 21st century in my business," said Heaney. "Bioheat has really breathed new life into my industry."
Greg Anderson is a NSB director and member of the National Biodiesel Board. He says the NSB "went out on a limb" to invest in the potential of biodiesel, and he's gratified to see the investment pay off for farmers, heating oil dealers and the environment.
"New York City is now the largest consumer of biodiesel in the U.S. due in large part to Bioheat," said Anderson. "We didn't envision the market growing to this scale, this quickly, but the Nebraska Soybean Board is proud of the role we've played in this success story."
Anderson says there's plenty of potential for additional growth. Within the city of New York, heating oil is required to contain two percent biodiesel. But blends of up to 20 percent biodiesel were recently approved for use. Biodiesel blends also fuel the city's diesel-powered vehicles. "We're no niche product anymore," said Anderson. "We're mainstream."
Anderson and Heaney agree that heating oil dealers and farmers are more similar than people might think. And the trip, sponsored by the National Biodiesel Board, helps them better understand a relationship that benefits both.
"The heating oil industry is filled with a lot of family businesses and it seems like a perfect fit with the farming community," said Heaney.
"Like farmers, oilheat dealers are very connected to their customers and have deep roots and tradition," said Anderson.
Participants in the Big Apple tour met with city, state and regional officials about biodiesel mandates enacted to reduce emissions from heating oil and some transportation fleets. They also toured the New York Sanitation Department, which uses biodiesel in its trucks and snow removal equipment.