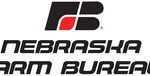 By: Steve Nelson
Football fans (and the majority of Nebraskans) are familiar with the term "Hail Mary." You know, the desperation toss at the end of the game when there's no time left and your team is trailing, praying for a miracle.
One thing about the Hail Mary is that you don't start the game with that play. The start and majority of the game is reserved for plays from the playbook; a well-thought-out collection developed to play to a team's strengths, where there is an expectation such plays will result in a higher success rate than simply chucking the ball to the end zone.
Legislative Resolution 378CA, a measure now before the Legislature, would purportedly protect farming and ranching practices through the Nebraska Constitution. But it feels strangely like an effort to execute a Hail Mary on the first play of the game.
The Legislature should make the smart play on "right to farm" and send this measure back to the Agriculture Committee for more study.
Agriculture is critical to Nebraska's economy.
No one is more concerned than Nebraska Farm Bureau about ensuring that farm and ranch families continue to have the ability to use new practices and employ new technologies in their operations. How we go about protecting those practices lies at the heart of the concept of "right to farm."
There are numerous ways to preserve our agricultural heritage into the future, but it's vital we take a judicious approach in doing so because of the complexities of the matter.
At this stage, Nebraska doesn't need a Hail Mary constitutional amendment. We need a broader discussion and a reasonable approach to make sure "right to farm" is done the right way.
It's been only in the last few years that two states, North Dakota (in 2012) and Missouri (2014), modified the historical concept of "right to farm" by adopting constitutional amendments. These amendments seek to provide broad protections for farmers and farming practices that have come under attack by animal rights and environmental activists.
Our counterparts in those states have counseled us to proceed with caution on this approach to make sure this will work for our state.
Make no mistake. There are interests who have painted a target on agriculture, and part of their reason for existence is to take science-based farming and ranching practices and technologies out of farm and ranch families' tool boxes.
The conversation about how we preserve a future for agriculture is clearly warranted because of these threats to agriculture.
When it comes to "right to farm" we need to make sure we clearly understand and define what protections are trying to be achieved.
We need to make sure any actions we take will truly provide the protections that are being sought.
We need to make sure our actions don't open the door for endless legal challenges, where judges decide what an agriculture operation is and what practices are and aren't protected.
And we need to make sure the actions taken today don't come back to harm the generations that follow in agriculture. From our perspective, a constitutional amendment at this time doesn't provide enough answers to these critical questions.
Both Bob Devaney and Tom Osborne were masters at building playbooks that led to unprecedented success in Nebraska football.
We need to do the same thing for Nebraska agriculture with a well-conceived and well-thought-out game plan. That starts with senators sending LR 378CA back to committee so this important issue can be fully examined. By working with the Nebraska Legislature, we can work together to not only identify what's best for agriculture today but well into the future.
A Hail Mary constitutional amendment right now is simply the wrong play at the wrong time.
Steve Nelson is president of the Nebraska Farm Bureau Federation and farms with his son near Axtell, Nebraska.