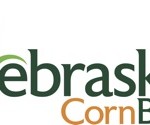 LINCOLN, NE – With more than 95% of the world's population living outside the United States and representing 75% of the world's purchasing power, there is huge market potential for Nebraska corn around the world. From raw grain—to red meat—to ethanol, exports in all forms help support corn prices for Nebraska corn farmers. And each value-added product plays a fundamental role in building global demand.
Enhancing the profitability of Nebraska corn and value-added corn products through market development is one of the cornerstones of the Nebraska Corn Board. That's why the Nebraska Corn Board has long standing relationships with organizations such as the US Grains Council (USGC) and the US Meat Export Federation (USMEF).  With offices in key markets around the world, these organizations work hard to help identify and develop export markets for Nebraska corn. Their international directors are positioned as the 'boots on the ground' force that helps recognize opportunity and identify challenges in new and existing global markets.
"Even though most corn grown in Nebraska is used right here in our state for livestock and ethanol—or shipped to dairies in California and feedlots in Texas, we still have a lot at stake when it comes to exports," said Alan Tiemann, a farmer from Seward, the at-large director on the Nebraska Corn Board and chairman of the U.S. Grains Council. "International exports in all forms help use the U.S. corn supply and create demand that affects our corn prices here at home."
As the chairman of the USGC, Tiemann has a key role in helping the Council identify new opportunities and priorities in a rapidly changing global market. With the population projected to grow to 9 billion by 2050, USGC is working hard to teach producers around the world how to use feed grains effectively and manage their operations efficiently.
In February, Tiemann helped lead USGC's 13th annual International Marketing Conference where they highlighted the Council's mission to drive Excellence in Exports. One key topic of discussion at the conference was ethanol exports. "Ethanol exports continue to be a big priority to the Grains Council. As the number of vehicles increase worldwide, international markets for ethanol are growing dramatically," added Tiemann.
USGC is the market development arm for Nebraska corn and value-added corn products around the world, while USMEF is the market development arm working to increase our market share for red meat around the world. Both organizations have international directors that work around the globe to build demand, knock down trade barriers and serve our customers in the most critical overseas markets.
To hear more of Tiemann's remarks on the USGC's International Marketing Conference, watch our video titled, "USGC is Driving Excellence in Exports."  Additionally, to learn more about the importance of exports to Nebraska corn farmers, watch our video, "Why Exports Matter to Nebraska Corn Farmers."