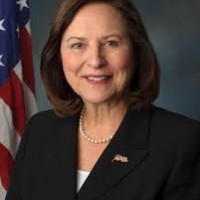 WASHINGTON – This afternoon, U.S. Senator Deb Fischer (R-Neb.) spoke on the Senate floor as part of her initiative to honor Nebraskans who gave their lives in Iraq and Afghanistan. Throughout this year and beyond, Senator Fischer will deliver remarks as a memorial to each of these heroes.
 Her maiden speech in January told the story of Sergeant Josh Ford, who was killed in Iraq in 2006. In February, she honored Sergeant Jeff Hansen of Cairo, Nebraska, who lost his life in a 2006 Humvee accident in Iraq. Today, she paid tribute to Lieutenant Jacob Fritz of Verdon, Nebraska. Lieutenant Fritz was killed in 2007 following a raid by enemy combatants in Karbala, Iraq.
Click here or on the image above to view and download
Senator Fischer's floor speech on Lieutenant Jacob Fritz of Verdon, Nebraska.