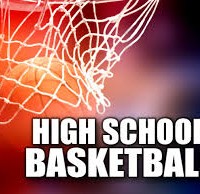 Kyle Wemhoff's last-second 3-pointer gave Humphrey St. Francis a 40-39 win over Goldenrod Conference rival Riverside Friday afternoon in the Class D2 state basketball tournament semifinals.  The Flyers, who downed the Chargers for the third time in as many meetings this season, will face Mead in the D2 championship game at 4:30pm Saturday at Pinnacle Bank Arena.
A St. Francis win would give the school its seventh state title – in its 23rd trip to the tourney – and its first crown since 2006. The game will be aired on KZ-100.  Riverside will play Parkview Christian for third place in D2 with a 9am tipoff time at Lincoln Northeast.
Meantime, Scotus and High Plains came up on the short end of the score in their semifinal contests Friday.  The Shamrocks were edged by Adams Central 44-40, putting the Patriots into the C1 title tilt against Bishop Neumann.  Scotus will face O'Neill at 3pm Saturday in the third place game at Northeast.
The Storm was calmed in a 73-42 defeat at the hands of Lourdes Central Catholic.  The Knights out of Nebraska City will meet Walthill in Saturday's D1 championship game.  High Plains, which beat St. Francis in the D1 title game last year, will take on BDS in an 11am third place contest, also at Northeast.