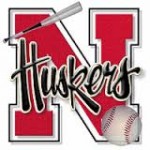 The Nebraska baseball team won its 38th straight home opener Tuesday, blanking Northern Colorado 8-0.
Husker sophomore Scott Schreiber hit two home runs and added a double, driving in a career-high four runs. Fellow soph Garett King tossed 6.0 scoreless innings for his first win of the season.
NU, 4-6 on the year, hosts the Bears again Wednesday afternoon.