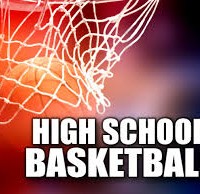 The Scotus boys' basketball team won its district title Monday night. The Shamrocks smothered Lincoln Lutheran 48-19 at Seward High in a game heard on KLIR 101.  Scotus will take a 23-3 record into next week's boys state tournament.
Columbus lost in the B-4 semifinals to top-seeded and 2nd-ranked Beatrice 61-47.  The game at Lincoln High was aired on 93.5 The Hawk.  The Discoverers' season ends at 8-16.
On KZ-100 Monday night, Twin River's boys fell to Battle Creek, 55-39 in the C2-3 district final at Lakeview High.  The Titans' season ends at 20-7.
Tuesday night, High Plains takes on Archbishop Bergan in the D1-2 district final at The Raider Fieldhouse.  You can hear the contest on KZ-100.  Tipoff is at 7pm.