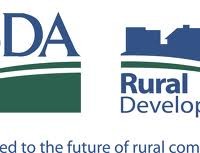 Lincoln, Nebraska – USDA Rural Development State Director Maxine Moul has announced that Nebraska producers can benefit from the 2016 Value-Added Producer Grant (VAPG) program.  VAPG awards competitive grants that facilitate the creation and development of value-added, famer-owned businesses.  The VAPG program will have additional funding compared to recent years, because of authorizations in the 2014 Farm Bill.
"The VAPG program is USDA's premier rural development tool for producers," said Moul.  "We want to continue helping agricultural producers across the state by enabling farmers, ranchers, and cooperatives to grow their businesses through the development and marketing of new and existing products."
The VAPG program contributes to business creation in rural areas, while also enhancing food choices for consumers.  Independent agricultural producers, farmer or rancher cooperatives, and producer controlled entities are eligible.  VAPG grants may be used for planning activities or working capital expenses related to producing or marketing a value-added product.
Since the inception of the program, Nebraska's USDA Rural Development has awarded 104 Value-Added Producer Grants totaling $11.8 million.
To discuss applicant and project eligibility or for more information on the VAPG program, please contact the following Business Program Specialists.
President Obama's plan for rural America has brought about historic investment and resulted in stronger rural communities. Under the President's leadership, these investments in housing, community facilities, businesses and infrastructure have empowered rural America to continue leading the way – strengthening America's economy, small towns and rural communities. USDA's investments in rural communities support the rural way of life that stands as the backbone of our American values.