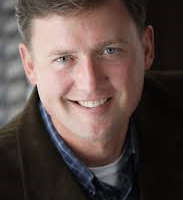 PIERRE, S.D. – South Dakota Secretary of Agriculture Lucas Lentsch announced today his plans to depart the Department of Agriculture (SDDA) near the end of March 2016 for an opportunity in the private sector.
Lentsch, originally from Marshall County, has served as secretary since April 2013. Prior to his appointment, Lentsch had served as SDDA's director of agricultural development.
"Over the past five years, I have thoroughly enjoyed serving South Dakota's farmers, ranchers and our diverse ag industries," Lentsch said. "The opportunity to work alongside dedicated public servants as well as collaborative stakeholders has made the experience an opportunity of a lifetime. I am looking forward to taking on a challenging leadership role in the ag sector as well as being more engaged in our family cattle operation."
Gov. Dennis Daugaard praised Lentsch for his service.
"Lucas has been an outstanding leader in the ag community, and I appreciate his hard work," Gov. Daugaard said. "He has been instrumental in reorganizing the department to be more reflective of the dynamic agriculture industry it serves. Lucas is an effective advocate for agriculture, and I wish him, Laura and family well in their future endeavors."
The Governor and his leadership team will begin immediately to identify potential candidates to serve as the next secretary of Agriculture.