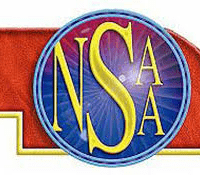 David City's wrestling team won the Class C title in the state tournament. The Scouts had 159.0 points, easily topping second-place Valentine by 62 points.
Three David City wrestlers won state crowns: seniors Trent Daro and Wyatt Phillips at 120 and 126 pounds, respectively, and sophomore Melvin Hernandez at 132 pounds. It was the second straight state title for Phillips, who was 29-0.
Aquinas finished third with 86.0 points and Monarchs senior Matthew Kindler finished an unbeaten season at 44-0 to win his second straight state championship, this one at 195 pounds.
North Bend Central took 8th, as freshman Zach Borer capped a 57-1 season with the C160 title.
Central City finished 10th and senior Jeremiah Dickinson finished 53-0 to earn the championship at 138 pounds.